Naser Ezaz Bijoy
Chief Executive Officer at Standard Chartered Bank, Bangladesh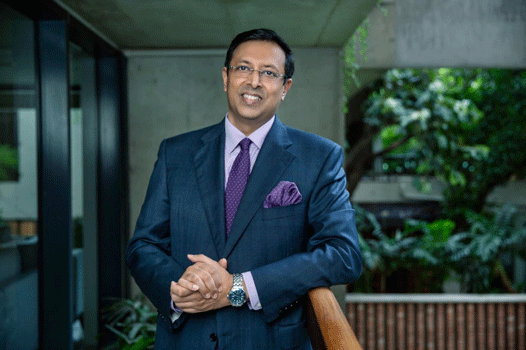 Naser Ezaz Bijoy is the Chief Executive Officer at Standard Chartered Bank, Bangladesh.
He is a career banker working with Standard Chartered Bank for nearly 30 years in diversified roles, which includes senior roles in Corporate Banking, Risk and Audit in Asia, Middle East and Africa. During his tenure, he worked closely with Central Banks in Bangladesh, UAE, Mauritius and Vietnam for implementation of the Basel Accord.

Naser was appointed as CEO, Bangladesh in November 2017. Under his stewardship, Standard Chartered Bangladesh has maintained delivering record performances and closed several landmark transactions including those which are the largest in the history of Bangladesh and strategically important for the economy of the country. His visionary leadership helped the Bank claim more than 100 major international and local awards since 2018.

Naser has always been a passionate advocate of being "here for good" for the communities. Some noteworthy initiatives under his leadership are - emergency food supply & treatment for patients in highrisk areas during COVID-19, re-skilling and job placement for the unemployed, oxygen plant installation in three charitable community hospitals, adoption of an island to transform it into a solar village with access to clean drinking water and solar electricity.

Before being appointed CEO, Naser was leading a successful Corporate and Institutional Banking business in Bangladesh since 2015, strengthening relationship with the private sector, public sector, and external stakeholders, closing several strategic transactions. Prior to leading the CIB business of Bangladesh, he was vested with the responsibilities of Chief Risk Officer of Standard Chartered Vietnam; as well as Senior Credit Officer, Vietnam and Philippines. He was also a director appointed to the Board of Management of Standard Chartered Bank (Vietnam) Limited.

Naser holds an MBA degree from Bangladesh's premier business school, the Institute of Business Administration (IBA), University of Dhaka. He received various oversees accreditations and certifications from University of Cambridge, London School of Economics, Omega USA, and INSEAD.

In his spare time, Naser likes to spend time travelling, following sports, community engagement work, and reading.
Share on Facebook